Joined

Oct 24, 2018
Messages

27
Reaction score

0
We present you now our Season 8 Episode 3 Premium Server with full of Customs!
-This Version will no more changed,
-will be always updated and fixed,
-is a active Project,
-will be no more reseted and our EXP will be only 5000x
-and will from now 24/7 ONLINE!
Why 5000x? Because much Peoples,Players must work and dont have time to make Resets like in a LongTerm Hard Server.
So this server will be never bored, because our new updates will always have new Features to use!
This Version have all new Features and very much Customs! We have Max Stats
500 000 and we can make more till 2 000 000 if players have bored to Play!
You can get all Customs in Game you dont must PAY!
It is a Server Play 2 Win and Play 2 be Strong!
Players will receive sometimes FREEBIES and all players have the chance to be a Part of our Game as GameMaster!
To grow we need your Help!! Please Vote, Advertise and Invite to grow!
You can Support us the bugs and we will work hard to fix this! We have now a Support to fix the bugs!
You can pay if you need Credits or something but you dont must! This money we will use for fixing, updating our Server!
More Players=More Fun NO Bored!
Help Us to Grow!

Vote or buy Credits your CHOOSE!!! (CONTACT OWNER)
1 000 Credits = 1 USD


All new REGISTER receive 500 Credits!


Play2Win


General Information:
Version: Season 8 Episode 3 Custom Premium! 100%BUGFREE!
MaxIpConnection: 10
Regular Experience: 5000x (Fast)
Master Experience: 1000x
VIP: 6000x-9999x (Very Fast)
Drop: 60%
VIP:70%-100%
Max Regular Level: 400
Max Master Level: 900
In Shop +9
Yewel of Level make +13
Chaos Machine must make +15
Box 1-5 in Shop
Wings Level 3 in Shop
Pentagrams in Shop
Pets in shop
Max Stats at the time 500 000 (Maybe one time more then 500k!)
Points per Level: 10/15
Webshop: ON (Season 1-3 Items)
CashShop: OFF (Only to buy VIP STATUS)
VoteReward: ON
Offattack: ON
Heart/Medals: Drop Yewels
Kundun: Drop Acient in Arena
Exchange Coins: ON
Exchange Hours: ON

Rates
All RATES are 100%
Wings Rates 100%
Soul,Life, Bless Rate 100%


Reset Information:
Level: 400
FreeStat after Reset: 0
Stats Keep: YES
Max Reset: 50
Grand Reset: Yes
RESET IN GAME! /reset (/reset auto)

GrandReset Information:
Level: 400
Max Resets for 1 GR: 50
FreeStat after GrandReset: 1000
Stats Keep: NO
Max GrandReset: Unlimited
Points: 1000*Number of GrandReset!
Credits Prize: 2000 Free Credits
GRANDRESET IN WEBSITE!




In Game Features:
Max Item Level: +15 IN GAME (HOT!!)
Max Item Level: +15 IN WEBSHOT(HOT!!)
Max Empty Socket slot: +5 (HOT!!)
Max to use Socket slot: +5 (HOT!!)
Customs Sets/Wings/Weapons: ON (HOT!!)
Acient+Excellent:ON (REALLY HOT!!)
Socket+Excellent: ON (HOT!!)
Hear, Medals drop all Yewels+all Yewels! (HOT!!)
Spots in every Map! (HOT!!)
1 Kundun Spots in Arena! DROP ACIENT (Every HOUR) (HOT!!)
Balance PVP (HOT!!)
Pentagram (HOT!!)
New Events (HOT!!)
MuRoomy (HOT!!)

Commands:
/post
/reset
/reset auto
/s
/a
/v
/e
/c
/pk
/ware
/soccer
/war
/marry
/bau
/limparinv
/evo
/pick
/help
/remaster
/quest
/offpvp
/lock
/unlock
/offstore
/re
/abrirbau
/attack (autoattack)
/offattack (offattack)
/autoadd

Customs:
Customs Sets (HOT!!)
Customs Weapons (HOT!!)
Customs Shields (HOT!!)
Customs Wings (HOT!!)
Customs Bows (HOT!!)
New Maps (HOT!!)
New Events (HOT!!)
New Features (HOT!!)
HP Bar (HOT!!)
Acient Items +3 Sockets (HOT!!)
New Functions (HOT!!)
New Max Stats (HOT!!)
New Items (HOT!!)
Custom Quest (HOT!!)
Custom Pick (HOT!!)
Custom Arena (HOT!!)
Custom Combo (HOT!!)
Custom NPC (HOT!!)
New Acient Items (HOT!!)
New Commands (HOT!!)
New Monsters (HOT!!)

Events:
BloodCastle
ChaosCastle
DevilSquare
CastleSiege
CastleDeep
Invasions
Crywolf
XMasEvent
Imperial Event
Illusion Event
Big Seasons Event!
Automatically Drop Event
Medusa
Demons
Egg
Cursed Santa
Summer
Rabbits
TvT Event
KingOfMu Event
ReiDoMu
Summon Event
etc...

Join us now for more!! For more information look on our UpdateList!
Website: http://freezemu.com
Pictures: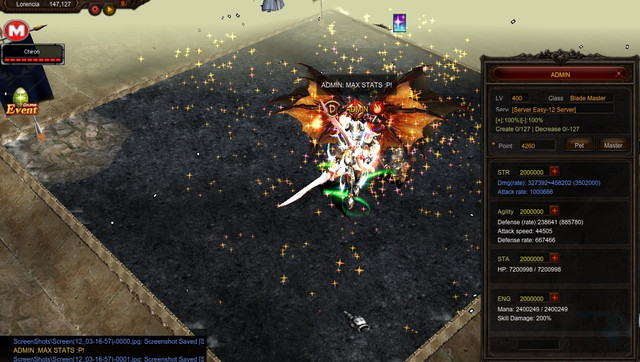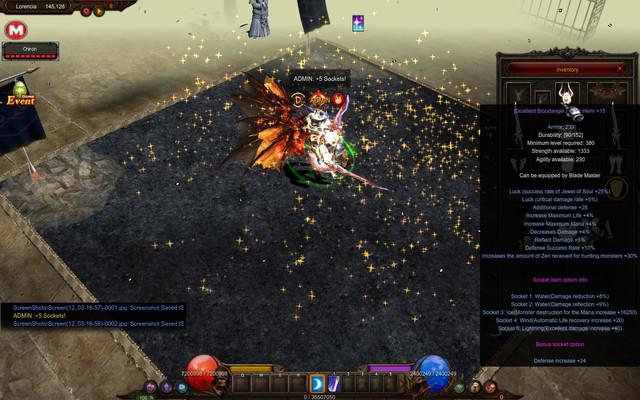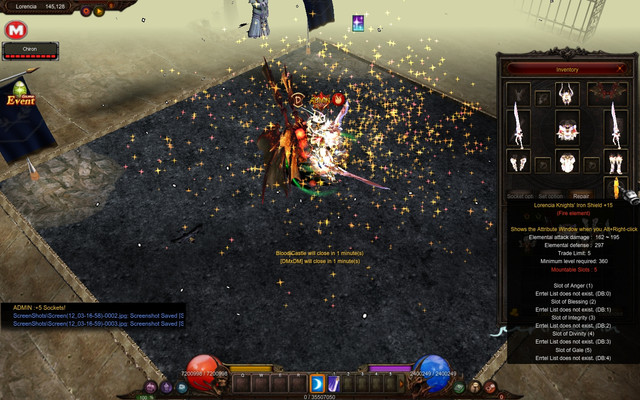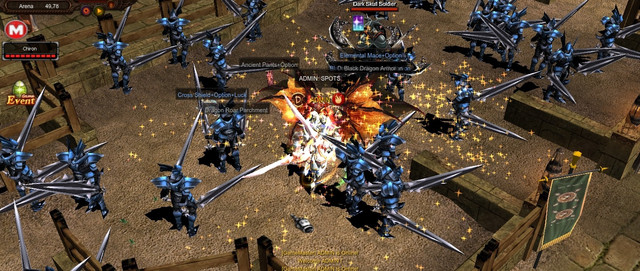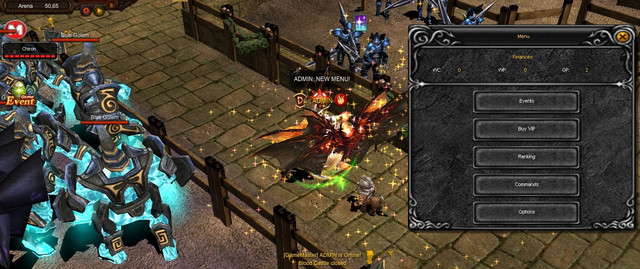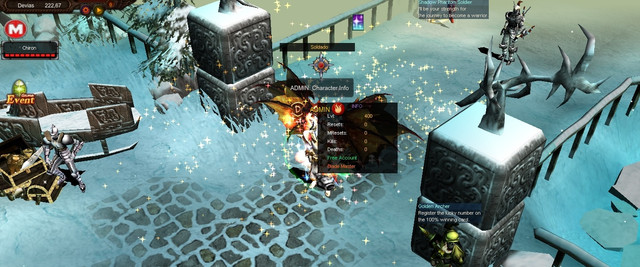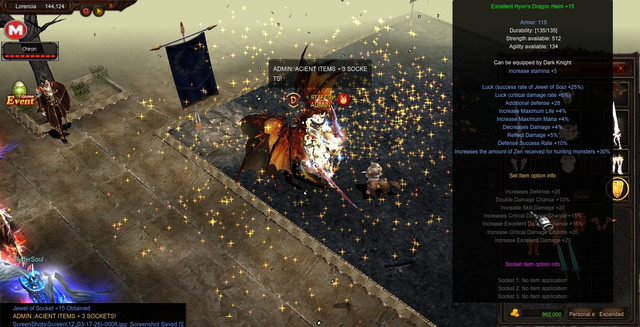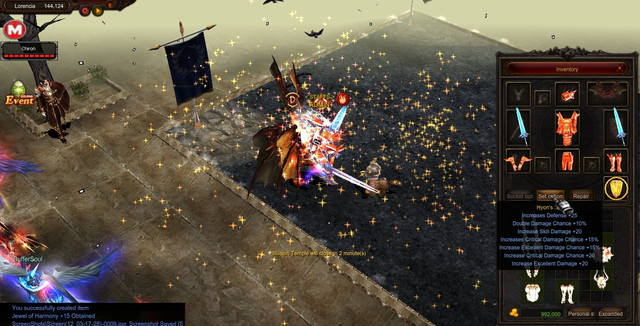 Last edited: